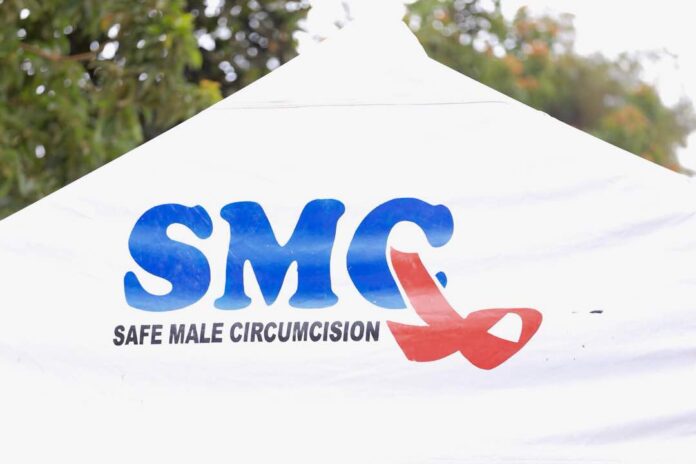 Circumcision is a practice that has been around for centuries, and is still widely practiced in many parts of the world, including Uganda. In recent years, circumcision has gained increased attention in Uganda due to its potential to prevent the spread of HIV/AIDS.
According to the World Health Organization (WHO), male circumcision can reduce the risk of HIV infection by up to 60%. This is because the foreskin of the penis is highly susceptible to tears and cuts during sexual intercourse, providing a pathway for the virus to enter the body. By removing the foreskin, the risk of transmission is greatly reduced.
In Uganda, circumcision has become increasingly popular as a means of preventing HIV/AIDS. The country has one of the highest HIV infection rates in the world, with an estimated 1.4 million people living with the virus. According to a 2016 survey by the Ministry of Health, the national circumcision rate stood at 10%, up from just 1% in 2007.
To promote circumcision as a means of HIV prevention, the Ugandan government has launched several campaigns aimed at encouraging men to undergo the procedure. One of the most successful campaigns is the "Safe Male Circumcision" program, which provides free circumcisions to men across the country.
The program, which is funded by the US government's President's Emergency Plan for AIDS Relief (PEPFAR), has been hugely successful, with over 1.2 million men circumcised since its launch in 2010. The program has also helped to reduce the number of new HIV infections in Uganda, with the Ministry of Health reporting a 42% decrease in new infections between 2011 and 2016.
Despite the success of the program, there have been some concerns about the safety and effectiveness of circumcision as an HIV prevention tool. Some critics argue that circumcision can give men a false sense of security, leading them to engage in risky sexual behavior. Others have raised concerns about the long-term health effects of circumcision, such as decreased sexual sensation and an increased risk of urinary tract infections.
To address these concerns, the Ugandan government has implemented strict guidelines for circumcision providers, including training programs to ensure that the procedure is carried out safely and effectively. The Ministry of Health also provides counseling services to men before and after the procedure, to ensure that they fully understand the risks and benefits of circumcision.
Overall, circumcision has become an important tool in Uganda's fight against HIV/AIDS. While there are still some concerns about its long-term effects, the evidence suggests that circumcision can be a highly effective means of reducing the risk of transmission. As such, it is likely to remain a key component of Uganda's HIV prevention strategy for years to come.