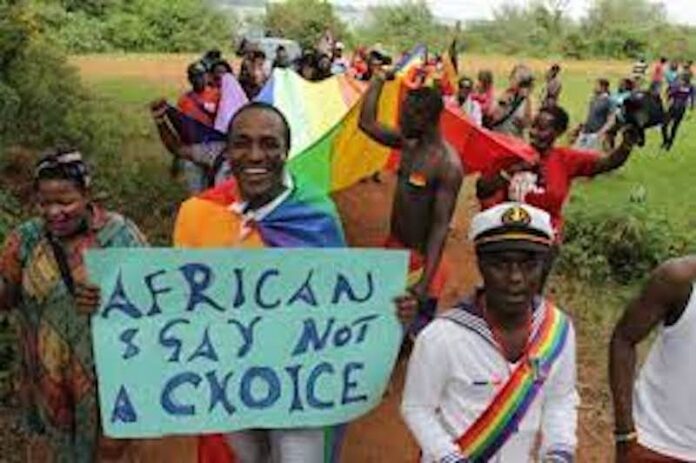 In the wake of Uganda's controversial anti-homosexuality law, the United States Agency for International Development (USAID) has issued a travel advisory, following the World Travel Network (WTN), urging caution to individuals planning trips to the East African country. This move highlights growing concerns over human rights violations and the safety of the LGBTQ+ community in Uganda.
The anti-homosexuality law, signed by Ugandan President Yoweri Museveni in 2023, has sparked international condemnation due to its severe criminalization of homosexuality. Under the law, same-sex relationships are punishable by up to life imprisonment. Moreover, individuals who fail to report knowledge of same-sex activities can face imprisonment as well. This legislation represents a significant setback for human rights and the LGBTQ+ community in Uganda.
USAID, an agency known for its development and humanitarian efforts around the world, has been closely monitoring the situation in Uganda. In alignment with its commitment to promoting human rights, inclusivity, and equality, USAID has decided to issue a travel advisory in response to the anti-homosexuality law. The agency aims to ensure the safety and well-being of all individuals, including those from the LGBTQ+ community, who may be affected by this legislation.
The travel advisory highlights the potential risks and challenges faced by LGBTQ+ individuals traveling to Uganda. It cautions against openly displaying affection or engaging in activities that may be perceived as supporting homosexuality. The advisory also emphasizes the importance of respecting local customs, laws, and cultural sensitivities while ensuring personal safety.
USAID's move comes shortly after the World Travel Network (WTN) issued a similar warning regarding travel to Uganda. WTN, an international organization focused on promoting responsible and ethical travel, has expressed concerns about the safety and well-being of LGBTQ+ travelers in the country. The organization encourages travelers to familiarize themselves with local laws and customs, and to exercise caution when visiting Uganda.
Both USAID and WTN's advisories shed light on the global response to Uganda's anti-homosexuality law. Several countries and human rights organizations have condemned the legislation, citing violations of fundamental human rights and the potential for discrimination and violence against LGBTQ+ individuals. The travel advisories serve as a reminder of the importance of supporting and protecting marginalized communities, even in the realm of international travel.
It is crucial to acknowledge that travel advisories are not meant to discourage travel or isolate countries but rather to ensure the well-being and safety of travelers. They provide valuable information that can help individuals make informed decisions about their travel plans and take necessary precautions.
In conclusion, USAID's travel advisory following the footsteps of the World Travel Network's warning about travel to Uganda highlights the concerns over the country's anti-homosexuality law. These advisories underscore the global outcry against the legislation, emphasizing the need to protect the rights and safety of LGBTQ+ individuals. While travel advisories aim to promote awareness and caution, they also serve as a reminder of the ongoing struggle for equality and inclusivity worldwide