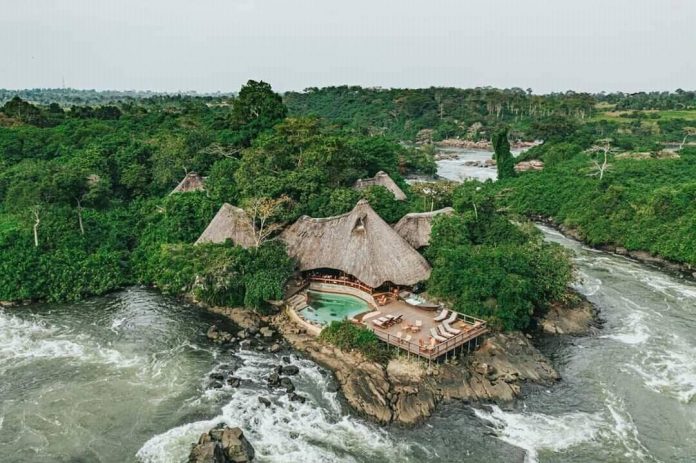 The big question asked by many people – is Uganda safe to visit in 2021. This is especially after a year of 2020 full with the pandemic and limited movement of people around the world and in the country. The ultimate and only answer to this question is, Uganda is a very safe country to visit in 2021. Below we outline some of the key points that really explain the fact that Uganda is a safe destination to visit in 2021;
Safety and Security in Uganda:
Uganda is one of the safest countries in the world. Everyone is each other's security in one way or the other. The Local Council chairpersons play a role in maintaining security in the villages mostly by registering each member of the village and some villages having Identity Cards, they also do patrols at night with the help of the police and local defense units.
There are cameras installed in all major towns and most especially in Kampala. There has been a reduction in petty thefts and pick pocketing in the city is on the down low. There is a video of a thief stealing from a moving taxi that circulated and ever since he was apprehended by the police, these kinds of crimes have indeed reduced.
Based on the above, it is mostly an individual responsibility to as well prevent such occurrences from happening for instance basic safety measures like, not picking up a call in a crowded environment, hold your bag tight while in the crowd, and not wearing expensive jewelry when in public would keep you away from any such trouble.
The Covid 19 Situation:
Uganda like most countries around the world imposed a nationwide lockdown which lasted from March to May 2020. After May, there was a relaxation on the movement of people with private cars allowed to move with a maximum of 4 people, then public transportation set in with public vehicles carrying half their capacity so as to reduce on the spread of the virus. Boda boda riders then set in and were allowed to carry only one passenger. Note that all these measures involved a mandatory responsibility of each member of the public to wear a mask. The same rules still exist even at the time of writing this article.
Quarantine period required in Uganda:
There is no quarantine period required while entering Uganda. During the start of the pandemic in the country, all people coming into the country were subjected to a 14 days quarantine period however, due to the ever improving track record of the new infections, the government felt no need for this. Hence, you only need a negative PCR test which should be valid for 72 hours to access the country without any mandatory quarantine. Be sure to carry with you enough face masks because this is a requirement.
Political situation in Uganda:
Uganda is considered to be politically stable. There has been considerable peace in all parts of the country for now a period of over 10 years. Previously, there were insurgences in most parts of the country with rebel groups that include; Lord's Resistance Army (LRA) in Northern Uganda, Allied Democratic Forces (ADF) in Western Uganda, then there were the Arow Boys and Amuka Militias in the North Eastern part of the country, not forgetting the Karamajong cattle rustlers of which the government introduced a disarmament exercise that ensured they have no fire arms. All rebel activities have since been a talk of history with the last group the LRA forced into the forests of the Central Africa Republic.
Uganda is as well perceived to have the most generous national army having provided security to the African Union in the peace keeping missions in Somalia and South Sudan.
That said, I maintain the notion that not all that glitters is gold, at times, there are demonstrations made on the streets of major towns especially Kampala and these have most times resulted into destruction of property and loss of lives. These demonstrations are sometimes prearranged by members of the opposition groups. Police is always called upon and tear gas, plus bullets are often used. The safest way to protect yourself would be to avoid moving to town settings during such days.
The 2021 General Elections:
The 2021 general elections were conducted on 14th January 2021 and won by the incumbent Yoweri Kaguta Museveni who has been the president of the Republic of Uganda since 1986. Usually, the elections are followed by post-election violence however, this year there was no kind of such in any part of the country. This fact shades a green light for travel to Uganda in 2021.
LGBT Situation in Uganda:
Uganda is mostly a Christian country and the idea of homosexuality is not widely accepted in the Uganda society. By this fact, homosexuality is still illegal in the country however, Uganda is a liberal economy and most people would ideally do however they feel fitting. My advice to this kind of group is, you would not get into any kind of trouble when you come to Uganda and not act in any way that depicts your sexual orientation. Therefore, you should always be discrete and no one will mind you.
Money and Banking:
Uganda is mostly a cash economy and people would always feel very comfortable making cash transactions especially people who sell on the streets and some local shops. The cashless system has been widely adopted by most hotels and restaurants thereby improving on the risk of moving with a lot of cash thereby attracting thieves. Instances where you might require the cash is probably when you want to hand out a tip to your waitress or driver. ATM machines and banks are found in major towns and cities all over the country.
Idi Amin effect:
A lot of people associate Uganda with Idi Amin Dada the former president whose reign as the head of state lasted between 1971 and 1979. It is absurd how someone who ruled the country over 40 years ago is referred to by other people in regards to the safety of the country at present. Since Amin's rule, Uganda has had a change of heads of states for about 5 times with the latest president Yoweri Kaguta Museveni assuming power in 1986.
Moving at night:
Travel during the night time has never been something fancy in many ways. I mostly associate movement at night with the response rate in case of any problem be it sickness, accident or mechanical while driving a vehicle. Night life in Uganda before the pandemic was something rampant however, with the Covid 19 situation still ongoing, there is still an operational curfew imposed by the government from 9pm to 6am. Vehicles and people are not supposed to move during those times with the exception of cargo movement. Other exceptions include people arriving or departing from Entebbe airport beyond curfew time. In case you are arriving or departing after curfew time, be sure to present your documentation mostly the flight ticket to manifest proof of your travel and you are good to go in case you come across any security personnel enforcing the curfew.
Recommendations on how to stay safe in Uganda:
Keep your head up – this is one of those recommendations that works across the whole world. In principle, be your number one security operative by doing basic things like; keeping a low profile, learn about the culture of the people and respect it, in case you need to move to different place, always hire a guide or driver who knows his/her way best around the country. Once you have hired your guide, endeavor to follow his/her advice or instructions because they know the different ways of living of the people in the different locations.
If you happen to visit the national parks, always adhere to the park rules and regulations which would be explained better by your guide or ranger while in the park or before you go to the park. Basic things like respecting the traffic rules should not be overlooked as some traffic offenses may result into a prison sentence; this would especially concern you in case you are on a self drive in Uganda.