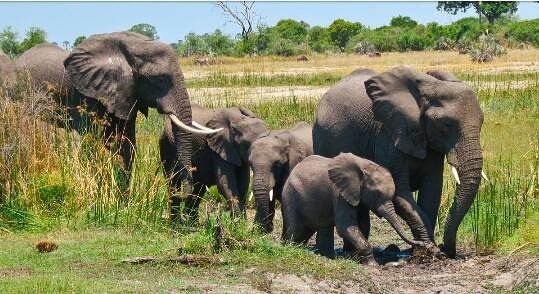 Uganda's economy has gone into ruins due to the coronavirus pandemic and one of the most hit was the tourism sector. With intentions to keep the tourism industry alive, the tourism stakeholders have been coming up with different strategies and one of the strategy was soliciting a non-refundable grant from the government to let tourism managers cover up the ground arrears and other expenses as a way to recover from the coronavirus crisis.
The dossier complied reveals that the government of Uganda is to lose a marquee sum of money from tax collection in the current appalling period due to the global pandemic
The compilation report headed "Assessment of the economic impact of covid-19 and interventions for tour operators in Uganda", revealed that Uganda earned a total of 34 billion Uganda shilling from the tour companies around the country in 2019, in essence collecting 112 million from each.
However, things are not going to be the same again as the revenues will decline hugely as the fore time holds. The revenues are expected to fall by 61% from each tour operators as they will only be able to pay 39% of the 112 million meaning the government will lose about over 10 billion shillings.
The key notes in the report say:
Tour companies/operators are a pillar in the tourism industry and its revenues. They market and promote Uganda as a tourism destination and hence being responsible for the 90% travelers received by Uganda every year. Though this time round, it won't be the case because their hands are tied by covid19 and they will make a little contribution to revenues.
The tour operators will only be able to meet 39% of the tax levies due to the crisis and the government is set to lose out about 20 billion.  In the past year the tourism industry impacted so much to the GDP of the country at around 7.7% through the increase of tourists at 7.4%.
The tourism employed around 66,000 people and the earnings from the industry grew to about 1.92 billion shillings.
The coronavirus will do more harm, there will be a serious layoff of workers and deduction of salaries of some of the workers retained and this will affect almost every person in the tourism industry.
More to that other tourism consuming utilities like water, electricity and food will also have a drastic fall in revenue. For example about 27% reduce of the power consumption will be realized and hence a loss of about 558 million shillings. Also the national water and sewerage corporation is meant to lose 152 million shillings as 17 % water demand is expected to fall.
The tourism stake holders are lobbying for a fund of 35 billion shilling as grants to cover up some operational costs so that they can keep the industry somehow alive.