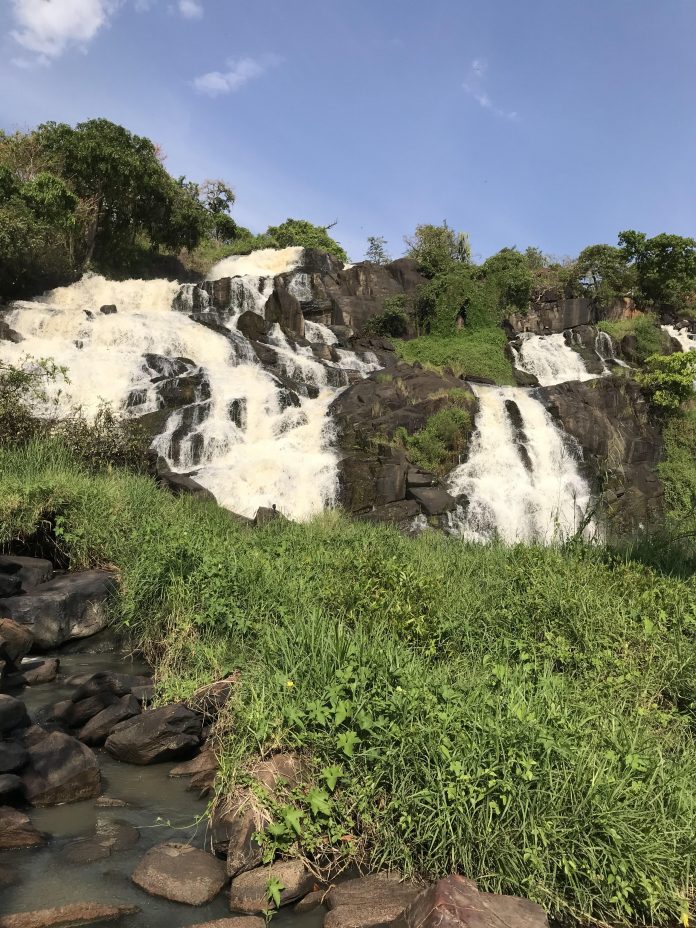 Take note of the things you need to know before traveling to Uganda, these will make your holiday a quite memorable one. Basic information about our neighbors, Kenya in the East, Tanzania in the South, Democratic Republic of Congo in the West, Rwanda in the South West, and South Sudan in the North. Below are a few notes on what you should before finally setting foot in the Pearl of Africa.
Capital City:
Kampala is the capital city of Uganda and located in the central part of the country. Kampala is about 45Km from Entebbe international Airport which is the only gateway into the country by air.
Airports in Uganda:
Uganda has one international airport which is Entebbe, and all flight in and out of Uganda to any other country go through Entebbe. There are different airstrips at different tourist destinations around the country so travel by air is very much possible in case you prefer not to drive long distances. Be sure to book your flight to Entebbe Airport and not Kampala for Kampala is only the capital city of Uganda.
Language:
English is the official language in Uganda so you would expect a decent conversation at all major hotels in Uganda, Swahili was also introduced as the other second official language although it is not widely used by the population. The most people that use Swahili are the police, the army, and all forces. The widely spoken local language is Luganda which is adopted from the central part of the country.
Driving in Uganda:
Uganda being a colony of Britain has adopted the British way since time memorial. Driving is on the left hand side hence, you should always keep left unless overtaking. Beware of the boda boda riders in the city centers who do not mind much about the traffic rules although they also share on the right of the way.
There are many car rental companies that offer cars to be hired, and in case you need a car to driver on your own, be sure to Check Self Drive in Uganda for an extensive write-up on what to pack on a Self Drive Safari in Uganda.
Vaccinations Required:
It is a MUST to travel to Uganda or any East African country with the Yellow Fever vaccination certificate. In case you enter the country without this certificate, you might be required to take it on spot at the airport before entering into the country. Note that Yellow fever like any other vaccination might have side effects which might ruin your holiday experience hence, please take the shot before coming to Uganda. With the current world Covid 19 situation, you do require a Covid 19 vaccination certificate to come to Uganda. Though not mandatory, it is highly recommended that you get the below vaccinations before traveling to Uganda, these include; DTP, Malaria, Hepatitis A, Hepatitis B, and Rabies
SIM Card:
You can easily get a SIM Card upon arrival from authorized dealers. You will be required to present your passport in order to activate the simcard. The widely accepted networks that have a bigger coverage include MTN and Airtel. These also have better mobile money networks across the country for this is how recharges are done. In case you are planning on staying in the city centers then Lyca Mobile would as well work for you.
The Malaria situation:
Yes Malaria is still an issue in Uganda. Malaria is the most dangerous disease in the tropics. There have been many campaigns by the government of Uganda to sensitize and fight Malaria although it is still a major killer of the population. We highly recommend that you take anti-malarial drugs before you come to Uganda, better still travel with mosquito repellents to enjoy your holiday in Uganda
Clothing:
There is no guideline on clothing in Uganda however, for ladies refrain from wearing skimpy clothing for this might attract unnecessary attention from the crowds and people. There has been an incidence in the past where a lady putting on a mini skirt was harassed by a crowd. In case you want to put on a skimpy mini skirt, it would be acceptable at night in a night club but not during the day on a busy Kampala street.
While in the national parks, we would not recommend shouting colors for clothes but rather clothes that blend well with the environment.
Drinking water:
Not all tap water is safe to drink. I have seen in movies, you can draw water from the tap and easily drink it, do not do that here in Uganda for you risk sickness. All water is supposed to be boiled so as to be ready to drink. When in Uganda, always endeavor to drink bottled water, this has been proven safe to drink although some lodges might provide safe boiled water to drink on meals.
Tipping Guideline:
There is no particular guideline regarding tips in Uganda however, service providers expect a tip after a service has been rendered for instance the waitresses may range between $2 to $5, the rangers who guide you on game drive or chimp and gorilla trekking between $5 to $10, your driver or guide between $5 to $10 per day. Note that this is only a guide and tipping is clearly to your own discretion depending on your level of satisfaction.
Current Situation about LGBT community:
Apparently, homosexuality is illegal in Uganda, and any person engaged and proven to be on is punishable by prison. Under this kind of background, it is not 100% that any member of LGBT community would be treated poorly. In case you act in discretion and not show any thing in public, then you have no reason not to enjoy your holiday. Normally no one would mind you in your private space. Uganda is generally a Christian country with other citizens being Moslem hence, homosexuality is not acceptable in the Ugandan community setting
Currency in Uganda:
The official currency in Uganda is the Uganda Shilling. The US Dollars, British Pounds, Euros, South Africa Rand, Sudanese Pound, Canadian Dollars, and other major currencies can be exchanged in banks or forex bureaus. Be sure during exchanging to request for bank notes with smaller denominations because in case traveling in the rural areas, you might have a challenge with getting change due to the bigger denominations especially the 50,000 shilling note. The best way to get these kinds of notes exchanged is at gas stations.
Using VISA in Uganda:
Visa Cards are increasingly being accepted in Uganda. All the major hotels and restaurants accept VISA cards although some places require a surcharge on these cards. You can as well use your card to get Uganda Shillings from ATMs which a widely distributed in major towns in the country. Note that you might require cash to do purchases of small items like souvenirs and cigarettes. Uganda is still very much a cash economy.
Plugs Required:
Primary sockets require the three-pin square sockets similar to the ones used on the United Kingdom. The voltage is normally 230 to 240 volts. It is highly recommended that you carry a plug for your gadgets in order to avoid disappointment
WiFi Coverage:
You are most likely certain to get a WiFi network at all lodges and guesthouses in the country. However, the network strength would highly vary based on your location. Hotels situated in major towns have a better reception and network compared to the hotels far away from the city centers.
Time Zone:
Uganda is 3 hours ahead of GMT
Climate in Uganda:
Uganda generally as two seasons that is; the rainy season (March to May, and September to December), and the dry season (January to February, and June to August). There is no winter in Uganda hence, you can spare time packing the winter clothes although there is snow on the top of Mountain Rwenzori so you should reconsider your packing list in case you plan to visit the Rwenzori Mountains. Uganda being a tropical country receives rain any time of the year so you should consider traveling with a rain gear, and warm clothing at any time.
Local food in Uganda:
Uganda is dissected into regions that is – the Central, Western, Eastern, Northern, South Western, West Nile, and North Eastern region with each region having their staple foods which include; Bananas, Potatoes, and Posho which can be Millet, Sorghum, Maize, and Cassava. The sauce to accompany the main dish usually varies from green vegetables, meat, beans, ground nuts, or a mixture of beans or ground nuts with green vegetables. The locals have been eating this type of food for a really long time and they are very much used to the foods. In case you have no history of stomach upsets, it is always great to try out new foods. Be warned that normally the stomach would react to what it is not used to.