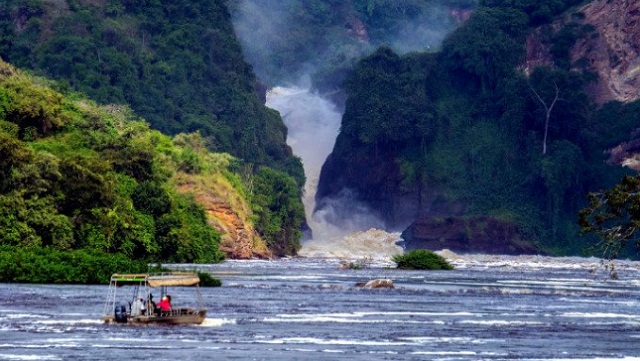 Uganda safaris are said to be better engaged in than narrated to by those who experienced the ultimate feeling of Uganda's tourist destinations which include; national parks, game reserves, lakes, rivers while on a Holiday in Uganda . Uganda currently has received over 1.3 million tourists which is still a low turn up compared to a variety of the available attractions.
The Ugandan government with the help of the Uganda Tourism Board are finding out ways and laying strategies to come up with possible means of increasing tourism flow. Certain programs have been put across to help in conservation and protection of the eco-system. Many strategies and great Ideas are being welcomed on how to increase the number of tourists on a Uganda safari.
Marketing and advertisement
Many people are internet addicted and have greatly fallen in love with any form of media that gives relevant information. Marketing of tourist destinations with their uniqueness should be the order of the day. This should be done by posting the scenic pictures of attractions, writing impressive articles and advising the clients to right reviews on the company page of their great experience throughout their safari .marketing and advertisement will create awareness of what makes Uganda the pearl of Africa  exposing it more to the outside world hence more tourist turn up.
Stability
The government of Uganda has come up with different measures of making the country stay peaceful throughout. Unlike other countries, Uganda has been politically stable in the past years and many people from other countries are highly welcome and safe to stay. The security has been strengthened in all parts of Uganda whereby trained police staff, park rangers, intelligence groups and many other police bodies employed to prevent any insurgence. Cameras have been positioned along roads to capture culprits in action and this has greatly curbed down crime rates in Uganda making it Safe for travel, holidays and vacations.
Tourism infrastructural development
There should be development of infrastructures such as roads, schools, health centre. Roads connecting to national parks, game reserves and other attractions should be properly constructed, renovated to easy transportation and minimize road accidents that would put lives of tourists at stake. Better schools should be put in place to educate people about sustainability of the nature associated with conservation and protection of the Eco system. It's through these schools that produce best tour guides, tour operates that extend necessary information to tourists who want to explore more dimensions of Uganda.
Improvement in tourist destinations
Better tourist destinations with the variety of unique attractions and vast activities to be done are tourist's most interest. The investment gained from tourism should be reinvested in conservation of Uganda's biodiversity to increase on the breed that is at a line of extinction. Conservation programmes should be put in place and local communities should be encouraged to participate in order to prevent illegal park activities that are a great threat to the wildlife species.
Improvement on the hospitality nature
Uganda's hospitality industry is evolving rapidly which brings about pressure and competition. Most people do not want to be discriminated basing on their colour, race, language and basically their origin but want to be equally treated. Ugandans should improve on their generosity towards foreign tourists, explorers and discoverers travelling for adventure. The welcoming nature should be improved and better service facilities offered without segregation hence the need to increase tourist inflow.
Liberalization of the tourism sector
The government should enforce rules and regulations in favor of its citizens and foreigners who have passion in adventure. The government should put restrictions on the amount of investments charged on foreigners in the tourism sector. Foreigners should not be over charged on the income payments and this will increase their interest to make a safari in Uganda.
Invention of new tourism experience
Uganda needs to come up with new experiences that will excite or ignite the adrenaline of tourists to draw them to visit the pearl of Africa in huge numbers. For instance we have seen tour companies coming up with self-guided tours. The tour companies have resorted to offering only 4×4 car hire Uganda services and then tourists drive on their own. This experience is very adventurous and many tourists have made superlative remarks about them.
Selling packages
Tourism sectors should come up with better selling packages that will attract tourists to do safaris in Uganda. Currently Uganda offers the best packages like Gorilla trekking and habituation, chimpanzee trekking and habituation, Kampala night city tour, bicycle riding for conservation. Introduction of new interesting packages will increase the number of tourists on a Uganda holiday  safari.
Conservation of the biodiversity
Tourism is all about travelling for pleasure, adventure, business, research among others and if tampered with its ecosystem, will lead to a gradual decline of the tourism industry. There colossal illegal activities participated by the local communities such as poaching, illegal farming, deforestation, bush burning which activities has resulted into extinction of wildlife and plant species. Aided conservation programmes should be practiced to promote the tourism industry and increase tourist turn up.