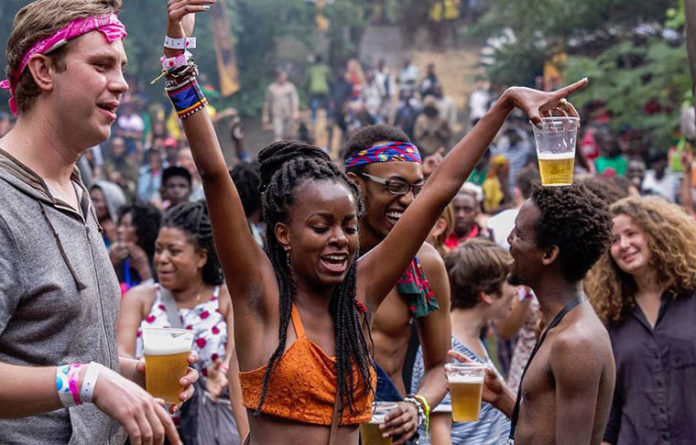 The nyege nyege festival is one of the most sounding year events in the pearl of Africa. In the past years, it was surrounded with lots of controversies as many people from the moral apprehending organizations labeled it obscene. It was thought that what was done in the nyege nyege festival was against the African virtues due to the allegations that echoed around that people engage in sexual practices while there. However, after the investigations, it was all cleared that it was simply a recreation and adventure events that brought together people from different worlds to enjoy music and share cultures.
The Nyege nyege festival is organized in Jinja commonly known as the city of adventure and cultural diversity since it has the source of the Nile and also different people of different cultures find it home. This year Ngeye nyege is slated on 5-8 September at Nile Discovery Resort.
This year's nyege nyege festival is going to be better. There is a whole new complexion of things and events around it. Before the artists that were brought in were little known to the masses but this time around musicians with marquee popularity will be flocking the party. It is going to be a party to remember.
Being an event majorly for music and culture exhibition, there will be 300 performers that will be coming from over 30 countries. There are will be different artists of different genres from the pop sound to the Reggae and Ragga. The notable artist to grace the event are Ugandan sensation Queen Sheebah, Ethiopian EDM Rophnan, Fulu Mziki the legendary band from Dr. Congo, Dj Diaki, the Balani king of Bamako from Mali and some European musician will represent the likes of Menzi and Phelimuncasi and so forth.
The revelers will have so much to enjoy other than the music for instance dance perfomances, acrobats, fortune tellers, graffiti artists and rain makers to add icing on the cake, there will also be different foods and meat to taste from different cultures both Europe and Africa.