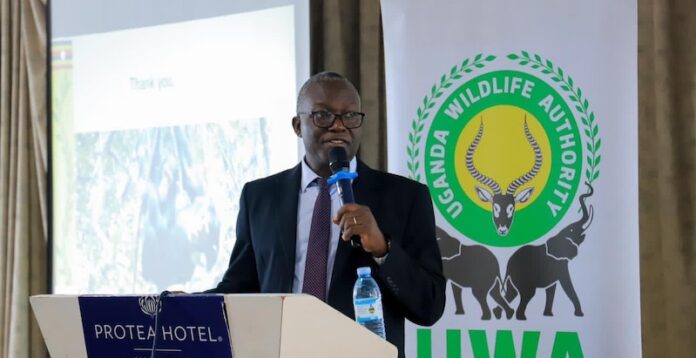 Last week, a significant stakeholders' engagement took place, bringing together various public and private sector players in the tourism industry. The gathering aimed to address pressing issues affecting tourism partners and discuss strategies for enhancing service delivery to visitors in Uganda's Protected Areas.
The meeting witnessed the participation of numerous influential figures, including esteemed representatives from the tourism private sector and public sector. One of the event's key highlights was the presentation of the performance report for the preceding financial year, 2022/2023. The report showcased a positive trend in the tourism industry since the conclusion of the COVID-19 pandemic, indicating signs of recovery and growth.
Hon. Martin Mugarra Bahinduka, the State Minister for Tourism, Wildlife, and Antiquities, expressed his admiration for the successful conservation efforts undertaken by the Uganda Wildlife Authority (UWA). He commended the organization's commitment to preserving the country's natural treasures and called upon the private sector to capitalize on the diverse range of products offered by UWA.
In addition to acknowledging UWA's achievements, Hon. Mugarra took the opportunity to honor several tour operators for their exceptional contributions to the development of the tourism sector in Uganda. These operators were recognized for their efforts in promoting the nation's attractions and creating memorable experiences for visitors.
It was announced that similar engagements will be organized in the future, reflecting the ongoing commitment to conservation and the mission to ensure unforgettable experiences for all those who visit Uganda's destinations. These meetings will serve as platforms for fostering collaboration, addressing challenges, and embracing opportunities within the tourism sector.
The stakeholders' engagement signifies a positive outlook for Uganda's tourism industry, demonstrating the resilience and dedication of both public and private sector stakeholders. With the recovery from the pandemic and the collective efforts of all involved, Uganda is poised to continue attracting tourists from around the globe, showcasing its abundant natural beauty and cultural heritage for generations to come