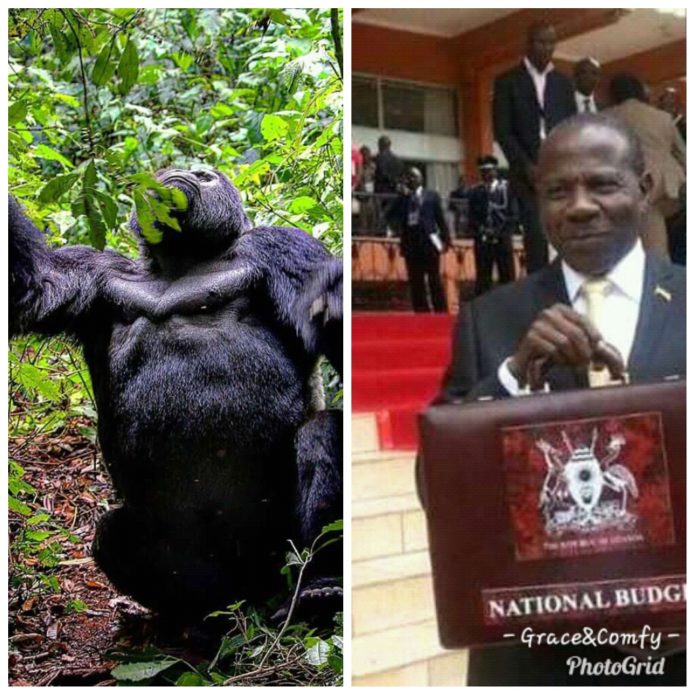 Today 14th June 2018 at 2pm in the afternoon, the national budget of Uganda financial year 2018/19 was read at Victoria hall Serena Hotel Kampala under The Theme of "Industrialization for Job Creation and Shared Prosperity" which is said to be adopted from the East African Community aAssembly. The event was grace by the head of state, the executive cabinet, members of parliaments, Ambassadors of different nations to Uganda and other op priorities to improve Tourism in uganda.elite delegates.
While reading the national budget, the minister of finance Matia Kassaijja echoed that the Tourism sector is the income car of uganda.
In the national budget readings, the tourism income revenue had increased to 1.4$ billion us dollar in 2017 compared to 293$ millions us dollars registered in 2008. It is expected to rise to 2.7$ billion us dollars by 2020 as the number of tourists is also likely to increase from 1.3 million tourists in 2017 to 4 million tourists by 2020.
The progress of the tourism sector is due to the marketing and promotion done by the private sector and the government. In 2017, the government engaged in Tourism show case programs as it sent delegates through its parastal body the Uganda Tourism Board to the china travel expo and also the international travel expo in U.k. It also engaged in an American expo which saw a 17% of american tourists coming to uganda.
Domestically, it has put up the tulambule campaign and peal of africa travel campaign to create awareness to the locals that uganda is a wonderful place to explore.
Top priorities to improve Tourism in Uganda.
More efforts to be put up to get the local communities get involved in the tourism sector.
More conservation efforts are being looked at to eliminate animal human conflict around the national parks and game reserves. Trenches and faces have been put in place around Queen Elizabeth National park and Kibale national park to avoid the forementioned problem.
360kms Road coverage is to be constructed in areas that lead to the national park to make accessibility of the game parks easy for the tourists.
The goverment has also projected the construction of accomodatiom facilities in the national parks of Murchison Falls National park and Mt. Elgon National Park. Forty room facilities will be put up at each park.
With in the national budget, financial resources of 32bn Uganda shillings have been allocated to the tourism sector to cater for infrastructural development, marketing and promotions and also conservation works.