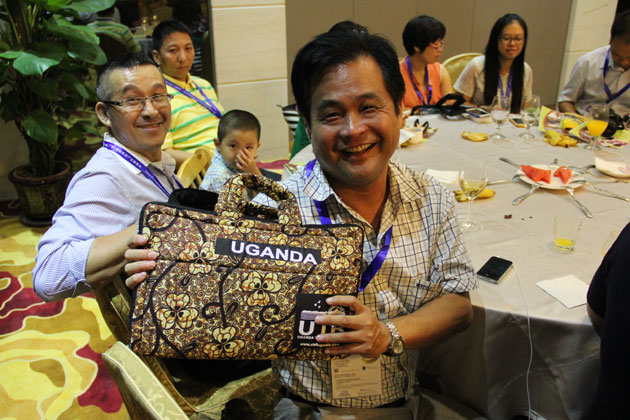 With the increased interest of Chinese people to travel in Africa, Uganda is looking for ways to get into china to grow the country's tourism numbers.
The Uganda tourism board a parastatal responsible for promoting Uganda as a tourism destination hired a marketing destination company PHG Consulting-china to ply Uganda's tourism in one of the largest economy in the world.
The company started its work last year by initially putting up workshops to train local tour operators on how to lure tourists from the Asian world.
"Uganda is a special country that we would want to promote in china immediately and entice Chinese tourists to experience and enjoy the wildlife tours and the traditional culture".MS Catherine Mei the PHG Consulting China Travel Sales Director said while speaking at the launch of the training in Kampala last week.
She further stated that more than 500,000 Chinese people come to Africa and their expenditure into the African economy which is much more than their counter parts the Europeans and the Americans.
When you look at the travel numbers of Chinese, more than 149 million people traveled out of china to different destination which is a massive number compared to the 131 million in 2017.
At the same launch, this is what the chairman of Uganda tourism board (UTB) Mr. Daudi Migereko had to say
"It is very vital for our local tour operators to understand the budgets, spending trends and what tourist attractions the Chinese are interested in".
"We hope getting into the Chinese market will aid us to increase the number of tourists in Uganda, our main aim is to grow the current number from 1.6 million"
In the last five years, Uganda has brought on board destination marketing companies like PHG consulting- china to promote the country as a tourism destination, especially in the western world like Europe, America and now china, United Arab emirates and Japan.
PHG Consulting has more than 50 years in travel and tourism sales and consulting, with 260 professionals in 35 major cities worldwide that operate exclusively within the travel industry.
The company has a proven success travel sales worth $1.1b in Airlines, with established relationships and alliances with hotels and travel trade organizations.
At the meeting last week, UTB put an emphasis on the need to promote wildlife and culture of Uganda to the Chinese market since the Chinese people are so much interested in them. This was inspired by the survey finding made by the PHG Consulting-China.