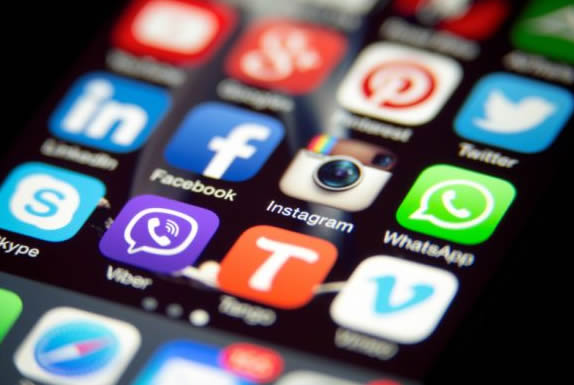 Smart phones are one of the greatest invention in the communication world. Communication is each and every aspect of life and in traveling is more paramount. The smart phones and its apps have been a great addition to the travel industry in Uganda since it has eased up communication amongst the tourism service providers and the tourists. The mobile phones apps have made traveling more fun and exciting.  These applications have made tourists share and capture every moment of their trips, find tourism destinations easily and also communicating to their service providers and family and friends back home while traveling in Uganda.
These mobile phones apps come handy on android phones and iPhones and one has to choose the best to help him/her out while a Uganda safari. For us we selected the best and most used mobile phone apps used by tourists who travel or traveling to Uganda.
Facebook
The Facebook app was the first social media to be largely known worldwide and still the most popular social media networks. This Facebook came out in 2005 but become popular in 2008 and has never looked back. Currently, it has over 1billion users. The Facebook app is all about social networking, connecting with people who are and have been in your lifeline. It has also branched to connecting people for business. On Facebook, people share their stories both in writings and visuals through videos and pictures. Travelers should the Facebook to share their experiences through written posts and pictures and videos.
Whatsapp
This is the second most used application in the world after Facebook. The whatsapp app actually made a great upsurge in the usage of smart phones in the world because it eased up direct communication among people globally. The whatsapp app is all about instant messaging and calls and sharing of photos videos and documents. While traveling in Uganda, a traveler would like to keep in touch with his friends and family instantly and whatsapp is the right call.
Instagram
This is also a social media platform but more glamorous and sumptuous than Facebook. This is also about sharing videos and pictures for your cycle to enjoy. It is every traveler's agenda to tell stories about the tourism destination he/she has visited and with instagram, the travelers do it with the pictures and videos. More to that in this day and age generation pictures and videos are more captivating that verbal or written stories.
Trip Advisor
This trip advisor is a social networking place for people interested in touring. People search their experiences of visiting different tourism destinations and also working with different tourism service providers like tour operators, hotels, transport agencies,  Ugandacar rental companies and others. The trip advisor platform can be accessed through web or an app. The app is at its kickoff point but many travelers have embraced and enjoying it.
Google Maps
This is one of the most important app for first time travelers in Uganda. It is an app every traveler should have while traveling to Uganda. Google maps calibrates and locates different places around Uganda. The apps has all the different tourism destinations in Uganda and their routes plus the hotels, banks, restaurants, clubs, bars and the different transport station. this is app is a life saver to self drive travelers.